A very Happy New Year to all our members!  Here's hoping that 2022 will bring back some of the security and freedom we have all missed for two years, both on the stage and in the wider world. Here in DLI we have plans for 2022! Our Winter School, which has been missing from our schedule for several years, is back 11 -13 March in Sligo, facilitated by Blue Raincoat Theatre Company –  more details soon. Our Outreach Workshop programme will continue with a series of workshops around the country, beginning in Ballinrobe on 5 February, led by tutor Thomas Conway (see below).  And of course, our 56th DLI Summer School will be taking place in University of Limerick 23 -30 July. So, finally, some dates for your diaries!!
Valerie is mostly back in The Mill now, so contact her with all your queries:
01 2969343/089 2356672
office@dli.ie
DLI MEMBERSHIP 2022
We emailed this message from DLI Membership Secretary to members this week.  If you didn't receive it, please note our banking details for EFT payment.  Thanks to all our members for your continued support!
AIB : 1-4 LOWER BAGGOT STREET, DUBLIN 2
SORT CODE: 93-13-65
DLI CURRENT ACCOUNT: 08368-057
IBAN: IE75 AIBK 9313 6508 3680 57
BIC: AIBKIE2D
A very Happy New Year to all of you from the Board of DLI.  We hope you've all been keeping safe and well.  It seems like no time since I last contacted you all regarding the renewal of membership of the DLI, but here we are at the start of 2022.  This time last year, the prospects seemed quite bleak for amateur drama, yet still we managed to run a highly successful Summer School and a wonderful One Act Circuit, so perhaps we can hope for even greater things in the coming year.
You may remember that last year we took the decision to defer the increase in membership fees for a year, given the very uncertain circumstances that prevailed prior to vaccines being available.  As we are aware that most groups had little or no income in 2021, we have once again decided to hold off on the increase for this year, so the membership fee for groups will remain at €120.00, and €35.00 for Individuals.
While we were fortunate enough to receive Arts Council funding last year towards training and development projects which are ongoing, we will once again be very reliant on memberships to keep us going in 2022.  Membership understandably dropped off since 2020, but, with your help, we would really like to get back to our previous strong position this year. Groups derive considerable benefits from their DLI membership, including discounted insurance rates, the fortnightly E Zine newsletter, use of our extensive library, Summer School discount. In 2022, with Arts Council funding, we can continue our Outreach Workshop programme, which is available for all our member groups.
As ever, we welcome cheques/orders (Drama League of Ireland, dlr Mill Theatre, Dundrum Town Centre, Dublin D16 C5X6), or EFT payment. We have a new DLI website in development, so online payments are currently not available.  Don't forget to include the full name of groups or individuals on the EFT transfer, and also any updates regarding contact details.  If you are no longer the contact person for your group, please pass this email on to the appropriate recipient.
We look forward to the support of the great amateur drama community all over Ireland, whether you renewed last year or are coming back to us following a break.  Here's hoping that 2022 will see a return of a vibrant drama scene.
Mary Newman louis.mnewman@gmail.com
DLI /ADCI PLAYWRITING AWARD 2021
The winners of the 2021 DLI/ADCI Playwriting Competition, in association with the Ramor Theatre, were announced at the All Ireland One Act Finals in Ennis in December. Congratulations to the finalists, and to all those writers who submitted their plays. Here are some details about the winning scripts – if you would like to read any of them, email office@dli.ie.
Photo L-R Brian Walsh, Ollie Kenny (One Act Secretary),Mark Yeates
OVERALL WINNER: Love the Pole by Mark Yeates
Setting: Sitting room of a Dublin home
Time :The Present
Characters :Bernie and Bridie, two aunts, aged 60/75
Millie: Niece, aged 25/40
Barney: Friend, butcher, aged 60/75
This one act play is an absurdist black comedy. Millie visits her aunts reluctantly to celebrate her birthday. Life has not been good to her as a recent court judgement has gone against her. Her aunts, along with Barney, the singing butcher, are determined to give her a day – and a present – to remember.
FIRST RUNNER-UP: Role of a Lifetime by Brian Walsh
Setting: A clairvoyant's stand at a fair
Time: The Present
Characters: Claire, a clairvoyant 50+
Frank, a sceptical onlooker 50+
Charlie, a worker at the fair, any age
When Claire returns after a break to her stand, she finds Frank waiting for her. There begins an argument about believing or not believing in clairvoyance. The play explores feelings and what has sometimes been left unsaid. The ending reveals that the seemingly superficial conversation has had more depth than imagined.
SECOND RUNNER-UP: Exhibition by Derek Masterson
Setting: A bright white artist's studio with an unrevealed large work of art.
Time: The present
Characters: ELAINE, the artist – early 30s
FIONNUALA – late 40s. Perfect on the outside in every way.
FREDERICK – late 40s. The kind but flawed big brother.
GODFREY – early 40s. The self-made tycoon with an axe to grind.
MOTHER – Elderly woman. A stoic dark figure.
A successful artist who has made "art out of her pain" is about to unveil her newest and boldest work to date. She brings together her estranged siblings for a sneak peak of the exhibit. What ensues is an utterly dysfunctional but healing get-together. It is a dark  comedy that attempts to understand the agony and devastation of growing up with an alcoholic mother, yet also attempts to comprehend the pain of what it is to BE an alcoholic mother.
HIGHLY COMMENDED: A Thousand Deaths by John Clancy
Setting: Inside a church; a funeral of a mother.
Time: The present
Characters:  Dan: The Father (60s)
James: The Son (30s/40s)
Nora: The Daughter (30s/40s)
Mrs Malone: The Sacristan (60s)
Mary: The Neighbour (60s/70s)
Eileen :The Butcher's Wife (50s/60s)
Mother: The Mother (60s)
(Mrs Malone, Mary, Eileen and Mother can be played by the same person).
At the funeral of a wife and mother who has suffered for 'A Thousand Days' from dementia, the errant daughter and sister returns home on the day of the funeral. Family tensions and truths unfold in the church; there is anger, laughter, tears and some surprising revelations. People may think they are doing good, but do they see the real suffering. And will a shocking secret come to light?
HIGHLY COMMENDED :Achill Sound by Ken Armstrong
Setting: Various – a basic set which allows for an interview room, an office, a car and a farmhouse kitchen.  There is a visible steel wire which runs round the stage – the type that a dog's lead could be attached to.
Time: The Present
Characters: INTERVIEWER  Male or female 30s/40s
GILES, a farmer 50s/60s
LAURA, manager, lecturer 30s/40s
ELAINE, census enumerator 30s/40s
JILL, her companion 30s/40s
MARY, Giles's wife 50s/60s
THE ESCAPOLOGIST, any age
The play is a black comedy. A census enumerator returns to work after suffering a traumatic car accident in which her wife was killed. Working on a new patch in north Mayo she encounters an unusual individual on his remote farm. In moments of danger, she is forced to learn about the value of independence and inner strength.
HIGHLY COMMENDED: Fred Astaire by Frank Houlihan
Setting: A dressing table on which there is a mirror in the centre at which Charlie sits. The wife sits stage right, the mother stage left. The three characters do not look at each other directly except one time at the play's end. When the dialogue indicates a conversation between characters, those involved will look in the space between the character and the audience. Though the stage is lit with a wash, there are three pools of white light – one on each character.
Time: The Present
Characters: Charlie (20s – 40s)
The Wife (according to age of actor playing Charlie)
The Mother (50s/60s)
The play is about identity; about love and the different kinds of love from two different perspectives. Charlie's mother and his wife both love him but in their own different ways – their love is manipulative. Charlie tries to please them, to be a 'Fred Astaire' but he is never allowed to be himself. How will he deal with the situation?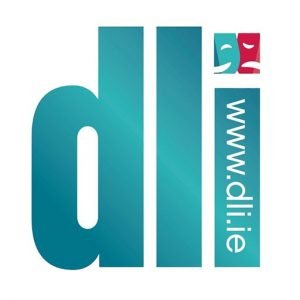 As part of DLI's successful submission to the Arts Council in 2021, the winners and highly commended writers from the 2020 DLI/ADCI Playwriting competition are engaged in two day workshops with professional directors and actors. Catherine McKiernan's play ISOLATION was workshopped in Backstage, Longford last year with director Bairbre Ni Chaoimh, and the following are upcoming:
DLI/ARTS COUNCIL PLAYWRITING PROJECT
Director :Padraic McIntyre
CHAMPIONS by Peter Trant
Tuesday 25 & Wednesday 26 January Townhall Cavan
CAST
BARTLEY BURKE Seamus O'Rourke
JOHNNY REILLY Rory Nolan
AISLING MCKENNA Rosanna Purcell
PEARSE GILDEA TBC
IN THE PALE MOONLIGHT by Diarmuid McGuinness
Saturday 29 & Sunday 30 January Townhall Cavan
CAST
TOMMY TBC
ANDY Manus Halligan
MARIE Katy Leech (Navan Theatre Group)
BLACK Charlie Bonner
Niall Hunter's FELLINI'S DALMATION is also scheduled for Town Hall Cavan.  Coming up, dates TBC, in Fishamble, Dublin, THE CENTIPEDE by Frank Houlihan, WHISTLING AGAINST THE WIND by Sarah McKenna Dunne and LOCKED IN by Freda Donoghue.
DLI WEBSITE
The Drama League of Ireland is seeking tenders for the development, and design of a website.
The Drama League of Ireland aims to support, nurture and enhance the aspirations and activities of practitioners in the amateur theatre sector through education, training, advocacy and advisory services.
As the national resource service for the amateur theatre community in Ireland and as a voluntary arts organisation, the DLI seeks to develop, maintain and improve services for voluntary arts practitioners.
This new website will be the primary means of achieving this goal and vision.
Download the full tender document below.
https://www.activelink.ie/vacancies/tenders/87393-drama-league-of-ireland-invitation-to-tender-development-design-of-a-website
https://dli.ie/news/extended-deadline-drama-league-ireland-seeking-tenders-development-and-design-website
Application Details:
Application deadline is now extended to FRIDAY 21st JANUARY 2022, 5pm.
All applications must be returned to ejnulty@icloud.com
Note: if you have any questions in relation to this tender, please address them to ejnulty@icloud.com
OUTREACH WORKSHOP 5 FEBRUARY
First up for 2022 in our continuing series of one day workshops, is on Saturday 5 February in the Parish Centre, Ballinrobe, Co Mayo. The tutor will be Thomas Conway (pictured), and the day is hosted by Wilde River Drama Group – more details to follow.
As before, a registration fee of €10 applies, and all venues will, of course, be Covid-compliant.
Enquiries to Valerie office@dli.ie
MONOLOGUES with SQUARE ONE TG
Square One Theatre Group have pleasure in announcing that an idea of a film project submitted by their own tech duo Fergal Holmes and Nigel McGuinness and approved in October 2020 has, following six months of filming members, been completed and is now ready to be shown to the world.
01 – Down by Cormac Megannety – acted by Grainne McGuinness
02 – Level 5 by Roy Beatty – acted by Anne Reynolds
03 – Richard III by William Shakespeare – acted by David Butler
04 – Emily's Dilemma by Maeve Edwards – acted by Sheena Griffin
05 – Molly Bloom's Soliloquy – acted by Marie C. McCourt
06 – Hamlet by William Shakespeare – acted by Gavin Barrett
The full video will be released on Sunday the 16th of Jan with an opportunity for viewers to donate towards this & future Square One drama projects.  Follow us on Facebook or contact squareonebray@gmail.com for details regarding accessing the film.
AND FINALLY..
Neil McCrone, and his parents Paul and Irene, never miss the One Act Finals wherever they are held around the country – they'll be making their way to Ballina this December!  Neil is joined in the photo in the Old Ground Hotel, Ennis by 2021 Finals Adjudicator, Geoff O'Keeffe.